Short films top-up inclusive communications resource bank
We are excited to add to our inclusive communication resources with six new short information films. Created for people who work in sport and leisure organisations, you do not have to be a communications professional to embed the principles.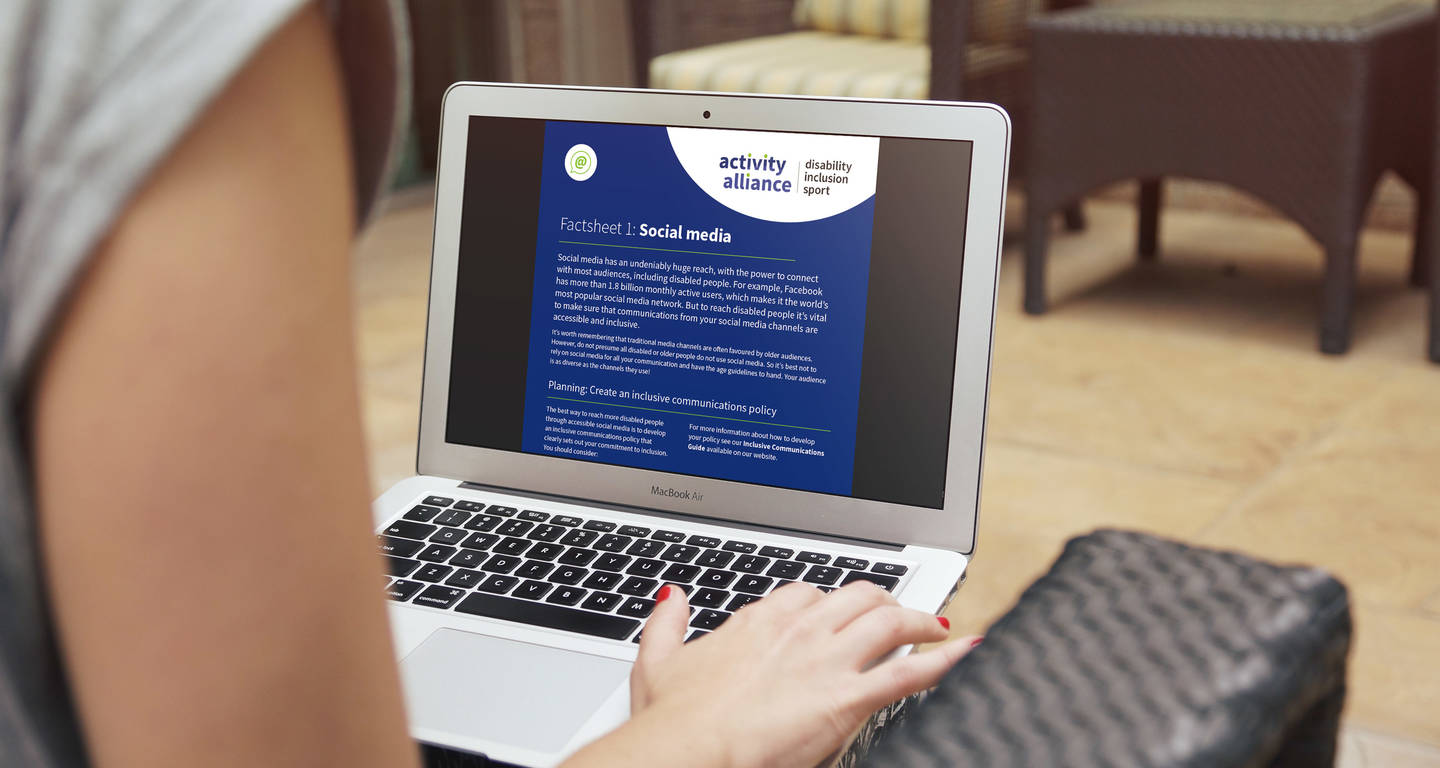 The benefits of being more accessible and inclusive in your communications mean you can reach more people, including more disabled people.
Many organisations are turning to digital platforms to put on activities right now and for the near future. Activity Alliance has worked with many organisations during the pandemic to promote the importance of digital inclusion.
Your organisation can ensure more people, including disabled people, have greater access to online campaigns or activities. The top principles for inclusive and accessible communications can support your organisation to do this.
We continue to work in new and creative ways to reach and inform more people and organisations on inclusive communications. Our new videos cover six topics and are free to view:
Understanding the case for inclusive communication in sport and activity
Understanding your audience
Positive content and imagery
Digital and social media
Fonts, colours and imagery
Accessible communications on a budget in sport and leisure
Since we published our Inclusive Communications Guide in 2014, Activity Alliance is proud to be considered a leader in sport and activity on this important topic. Resources include learning films and factsheets. We also regularly advise partners and deliver workshops.
Sarah Brown-Fraser, Marketing and Communications at Activity Alliance, said:
"With our partners and members, Activity Alliance is striving for fairness for disabled people in sport and activity. We believe to be truly effective in marketing and communications, it needs to be inclusive and accessible.
"With a lot more activities going online now, our new videos are timely in helping organisations to buy-in to the principles. The last thing we want to see is the digital divide getting wider and people missing out on activities. We are here to help you to become a more inclusive organisation. These resources are one way to do just that."
To access the new short inclusive communication videos, please visit our inclusive communications page.