Activity Alliance supports ECB to deliver inclusive cricket pathway
Activity Alliance works with England Cricket (ECB) to train coaches on supporting and engaging disabled cricketers at club level. This year, more than 390 cricket coaches received specialist inclusion training as part of Activity Alliance's Inclusive Activity Programme.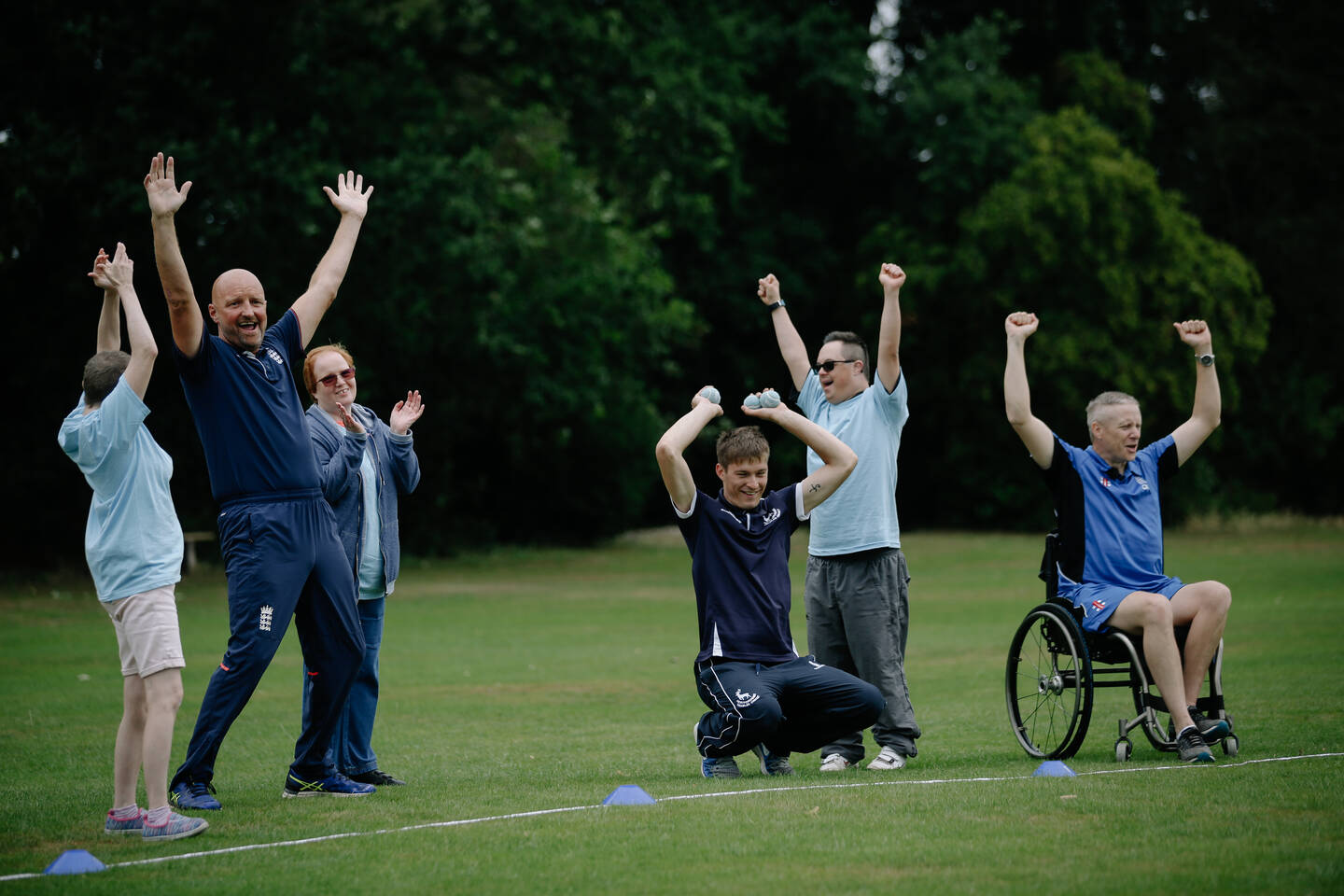 Here, Edgar Herridge, National Disability Cricket Manager, tells us how the programme supports England Cricket's inclusion strategy and their plans to ensure cricket is a game for everyone.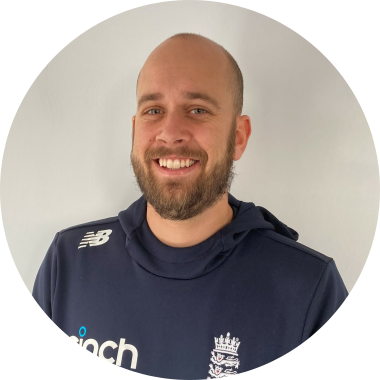 Tell us about your inclusion initiatives and how the ECB is supporting and engaging disabled people in cricket activities?
Cricket is a fantastically inclusive sport. Whilst it is a team sport, there is very much an individual nature to the various skill components. This enables individuals from a wide range of backgrounds, with a wide range of ability to take part alongside one another. A player can walk between the wickets instead of running, you can bowl quickly or slowly, we can even adapt the playing equipment to make it easier to pick-up or strike the ball.
With a sport that lends itself so well to inclusion, the ECB do everything we can to create opportunities and pathways for disabled people to take part. From our elite national disability teams to our work in partnership with Lord's Taverners in school and community settings. And this year, we launched the new Disability Cricket Champion Clubs initiative, designed to support cricket clubs to launch their own disability cricket sections and broaden their playing memberships.
Why was the Inclusive Activity Programme a suitable and valuable training opportunity for your workforce?
One of the clearest pieces of feedback we received from our cricket clubs was that they were keen to make their playing offers more inclusive, but they felt that they lacked the knowledge and, or confidence to support disabled cricketers. This is where the Inclusive Activity Programme came in very useful. We could provide skilled coaches, committee members, and other volunteers with base-level knowledge on embedding inclusive practice, and with this give them the confidence to get activity underway.
The flexibility of the programme lent itself perfectly to our needs this year. The online self-led training module and live virtual tutor-led classrooms meant that we could reach out to club volunteers in their own homes. The programme's online delivery enabled us to provide this development opportunity to coaches and volunteers during lockdown and national restrictions. As restrictions eased, we continued to see a demand for the online sessions among our workforce as it is convenient and easy to fit in around other commitments.
How does the Inclusive Activity Programme support the ECB's inclusion strategy?
The ECB want to inspire everyone to be able to say that 'cricket is a game for me'. We cannot do that if certain parts of the cricket pathway are not inclusive. Therefore the Inclusive Activity Programme helps us to share this message and our ambition with every coach that attends the course. It challenges them to think about their current practice and – more often than not – it actually affirms and celebrates the fact that they have been delivering in an inclusive manner already.
How many coaches took part in the programme this year?
In 2021, a total of 90 coaches attended an Inclusive Activity Programme live virtual classroom and more than 300 coaches signed-up for the online self-led eLearning module. Since completing the training these coaches have gone on to deliver sessions in both cricket club and school settings this summer.
How have your coaches embedded the inclusion skills and tools from the programme into their work with disabled people?
ECB's coach education courses are designed to develop coaches that are inclusive in all aspects of their delivery. For example, the STEP model is introduced and explored as early as the Foundation Coach Course. However, whilst the knowledge is instilled at an early stage, coaches often still lack the confidence to support disabled participants. This is where the additional layer of knowledge that the Inclusive Activity Programme provides is so important.
Coaches are supported in an open learning environment throughout the programme and can ask the questions that perhaps have gone unanswered until now. They finish the training with the confidence that they are an inclusive coach. Whether they have one disabled participant in their next group or they lead a purely SEND class session next week, they have the knowledge, skills, and confidence to make it a fantastic session for everyone involved.
Would you recommend the Inclusive Activity Programme as a training opportunity to other organisations and groups?
The Inclusive Activity Programme provides a fantastic base-level of knowledge for coaches looking to make their sessions more inclusive. It builds upon the knowledge that they already have whilst introducing some new concepts and themes. It takes learning from a range of different sports to demonstrate inclusion in practice. We look forward to supporting more coaches through the training in 2022 and would definitely encourage other sports to use the programme.
Visit England Cricket website to find out about recreational player, coach, and club opportunities for disabled people.
Find out more about Inclusive Activity Programme
The Inclusive Activity programme is a unique, low-cost development opportunity. Upskill your employees, coaches, and volunteers on how to make activities fun and inclusive for everyone!
Inclusive Activity Programme is funded by Sport England's National Lottery fund and delivered by Activity Alliance in partnership with UK Coaching.
For more information about the programme and to arranging training for your organisation, please visit Inclusive Activity Programme page, email programmes@activityalliance.org.uk or call 01509 227753.
Photo credit: England Cricket