Our response to Sport England's Active Lives 2020/21 report
The latest Active Lives Adult Survey, published today, covers the period between November 2020 and November 2021. This includes the second national lockdown in November 2020, a period of tiered systems in December, and a third national lockdown in January 2021. Some outdoor activities resumed in March, with gyms and leisure centres reopening in April, followed by organised sport and indoor activities with restrictions at the end of May. All legal restrictions were lifted in July 2021. Activity Alliance responds to the latest Survey, calling for proactive and meaningful changes for disabled people.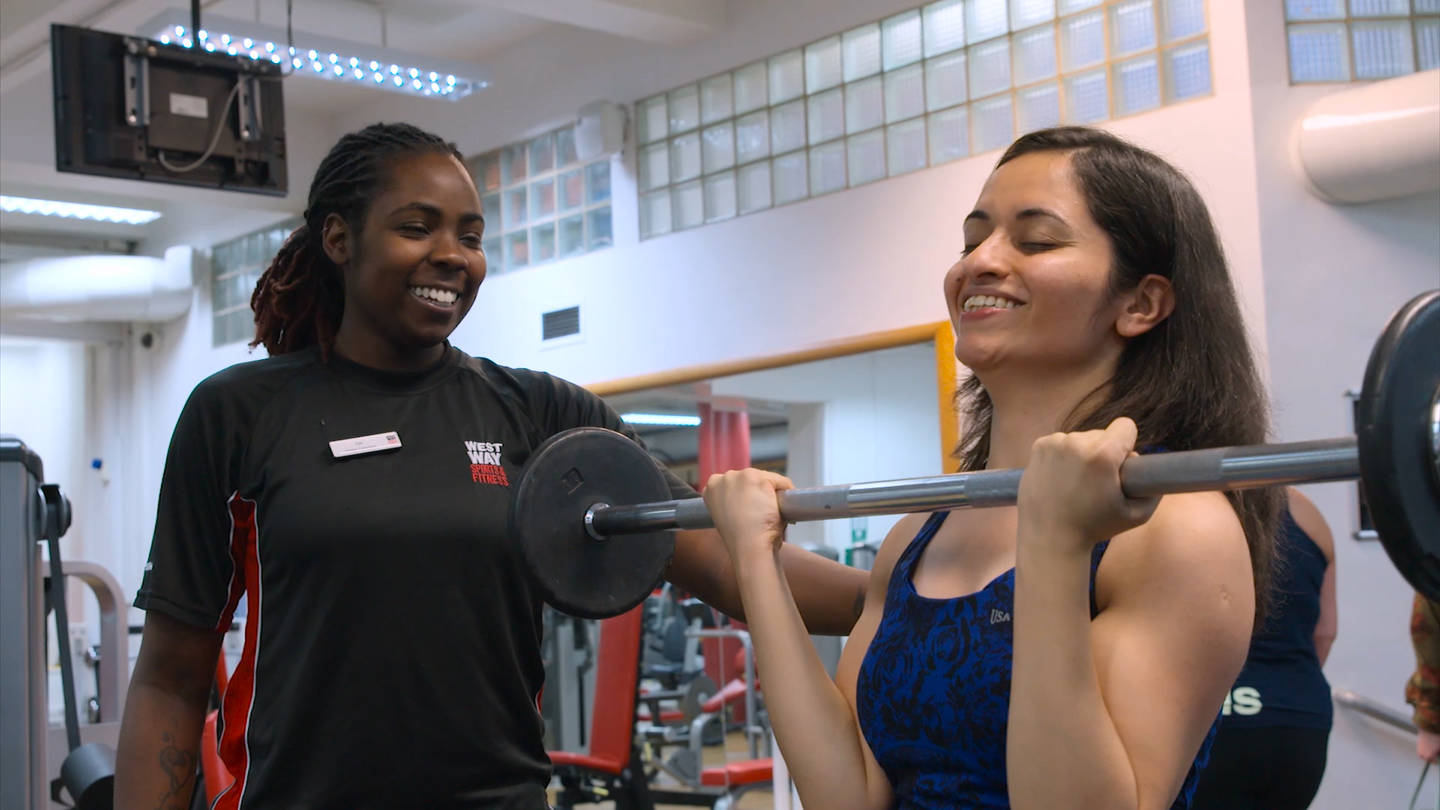 Compared to 12 months earlier, activity levels for the overall population have stabilised. However, compared to before the pandemic (Nov 18-19), there are 600,000 (-1.9%) fewer active adults and 1.3 million (+2.6%) more inactive adults in England.
While the pandemic has affected everyone's activity levels, the data shows that disabled people remain one of the least active groups in our society. As we look to recover from the effects of COVID-19, it is more important than ever that we work together to tackle this inequality and create a fairer and more inclusive future for disabled people.
Tim Hollingsworth, Chief executive at Sport England, said:
"Today's Active Lives report shows how activity levels are starting to recover. That's testament to the dedication of all of those who worked so hard to bring activities back safely when restrictions started to be eased.

"Though this report clearly sets out the many challenges that lie ahead in supporting people to play more sport and lead more active lives, the key investments and resources we were able to provide during the harshest of restrictions also played an important role in helping sports get back on their feet.

"That the data tells us that this initial recovery is not universal is not a surprise and that is exactly why our strategy Uniting the Movement strategy focuses resources and funding disproportionally towards the people and places that need the most support to be active."
Inactivity levels for disabled people
Before the pandemic began in March 2020, the gap between disabled and non-disabled people's activity levels was narrowing. Inactivity for disabled people had fallen from 43.3%, when Active Lives began in 2015-16, to 40.4% in 2019-20.
This year, 42.4% (4 million) disabled people were inactive (doing less than 30 minutes of physical activity a week), compared to 22.6% of non-disabled people.
This is not significantly different from the November 2019-20 period when 42.5% of disabled people were inactive. However, it is an increase of 2.6% compared to before the pandemic (November 2018-19), an increase of almost 300,000 people. This is slightly greater than for non-disabled people who saw a 2.1% increase (from 20.5%).
Inactivity for disabled people was highest during the lockdown periods in November 2020-January 2021 (44.4%) and January –March 2021 (45%). Compared to the same period in the previous year, the March-May 2021 period (when lockdown was lifted) saw a significant increase in inactivity: 6.7% for disabled people compared to 3.3% for non-disabled people. This highlights that disabled people may be less comfortable returning to activity after periods of lockdown.
What could be the reasons for this? 
Disabled people face many barriers to being active, and the pandemic has created new ones. Some disabled people and those with long-term health conditions may be more worried about the risk of COVID-19 as society reopens. Others face challenges with the ongoing impact on their mental and physical health, and a lack of confidence and support in being active. The experience of disabled people is explored in detail in our Annual Disability and Activity Survey.
The data highlights that other demographic differences have a significant impact on activity levels. People living in deprived areas, young people, and people from Black and Asian backgrounds face significant inequalities in accessing sport and physical activity. They continue to be disproportionately affected by the pandemic.
The fairness gap
The fairness gap measures the difference between the proportion of inactive disabled people and inactive non-disabled people. Since the Active Lives survey began, the fairness gap had been decreasing – indicating sport and physical activity was becoming fairer for disabled people. In May 2016-17 the fairness gap was 22.3%, and by May 2019-20 it had decreased to 19%.
This latest data shows the gap is 19.8%, which is similar to the previous year (20%).
Barry Horne MBE, Chief Executive at Activity Alliance, said:
"We are concerned that the data continues to show significant inequalities for disabled people. The pandemic has exacerbated or added to existing barriers that disabled people face every day. Activity levels are still down compared to before the pandemic and disabled people are facing a slower return to activity.
"Failing to address these inequalities quickly means we are at risk of going backwards on the progress made pre-pandemic and seeing a widening fairness gap. Boosting disabled people's confidence and reassurance to be active again or for the first time is only one element in addressing these barriers. We need leaders and providers to set out their changes right now. Changes that are proactive and meaningful and focus investment on those who need it most.
"It is vital that disabled people are included fully in the conversation as we make efforts towards a full recovery. To truly change attitudes, and increase activity levels, there needs to be concentrated involvement in decision making, so everyone is included. As the leading voice for disabled people in sport and activity, we continue to work with Sport England and our partners to embed inclusive practices. That is, better practices that we have understood from insight and that benefit everyone. No one must feel left out or forgotten in sporting strategies or delivery."
Multiple impairments
Over 7 in 10 disabled people have more than one type of impairment. Inactivity increases sharply with the number of impairments a person has, with half of people with three or more impairments being inactive. All groups have seen no significant changes compared to the previous 12-month period
32.9% of people with one impairment were inactive (compared to 33% last year)
40.1% of people with two impairments were inactive (compared to 40% last year)
49.9% of people with three or more impairments were inactive (compared to 51.1% last year).
Muscle strengthening
This year of the survey is the second to measure participation in muscle strengthening exercise. This type of activity is important for maintaining healthy muscle and bones. Disabled people remain much less likely to be meeting the Chief Medical Officer's guidelines of taking part in strengthening activity twice a week or more: 30.9% met the guidelines, compared to 46.1% of non-disabled people. Non-disabled people have seen a significant decrease from 47.5% last year, while disabled people have not seen a significant change from 30.2% last year.
About the survey
Data from over 177,000 adults in England was collected between November 2020 and November 2021 using an online and paper questionnaire. The survey is carried out by Ipsos Mori, and data is weighted to demographics and geography measures from the Office for National Statistics.
Useful resources