Latest national activity survey reveals disabled people feel forgotten
The national charity and leading voice for disabled people in sport and activity, Activity Alliance, releases the latest Annual Disability and Activity Survey. It shows slow progress in engaging more disabled people after the COVID-19 pandemic. Greater effort is needed now to tackle inequalities that affect disabled people, so no one feels forgotten.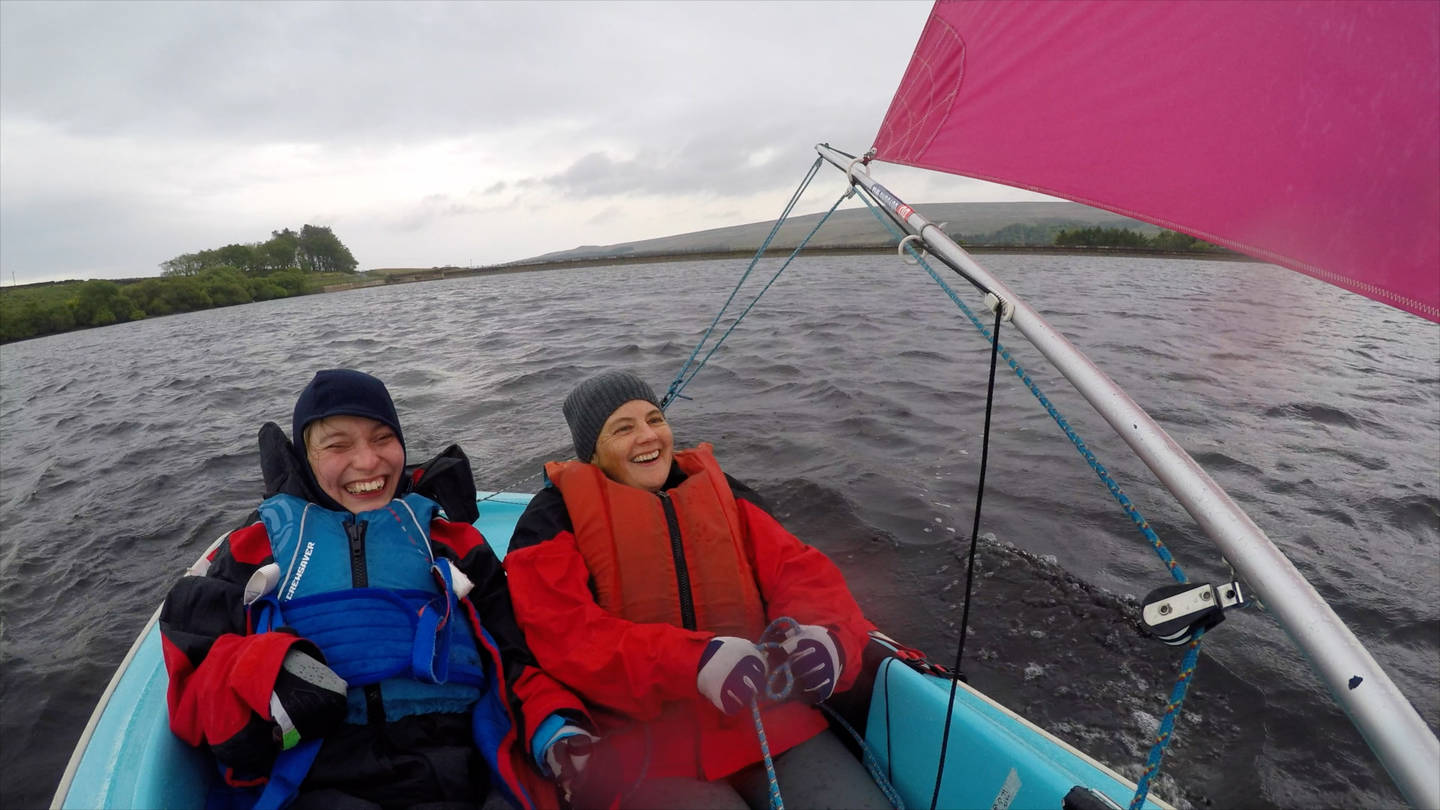 National charity Activity Alliance is calling for greater priority for disabled people as the country recovers from the pandemic. Today, the leading voice for disabled people in sport and activity releases their latest Annual Disability and Activity Survey. It highlights the worrying effects on the nation's disabled population and the need for urgent attention to tackle growing inequalities.
While last year's survey highlighted the impact of the pandemic on disabled people, this year's exposes the challenges and opportunities that lie ahead as we recover. More than 1,800 disabled and non-disabled respondents aged 16+ took part in the largest survey of its kind, from October to December 2021.
The responses taken during a period of eased restrictions indicate disabled people's fears and disappointment at being forgotten. Of those respondents, 20 disabled survey participants also took part in a series of online focus groups. They shared their reactions to the findings and led discussions on this year's recommendations.
Key findings include:
Less than 3 in 10 disabled people feel encouraged to return to physical activity after the pandemic.
The pandemic has led to the support disabled people need to be active being less available, and an increase in barriers relating to health and finances.
Only 4 in 10 disabled people feel they can be as active as they want, in contrast to non-disabled people who are now more likely to say they can be as active as they want (62% to 69%).
There is a clear sense of disconnect with how disabled people actually feel, with less than half (47%) thinking that physical activity and exercise is for 'someone like me'. This is a significant decline from 57% in 2020 and when compared to 72% of non-disabled people believing activity is for them.
Disabled people are being left out as we return to activity and feeling less encouraged to be active. This is despite 8 in 10 wanting to be more so (compared to 51% of non-disabled people).
For those disabled people taking part in activity, they are having less positive and inclusive experiences since the pandemic. They are less likely than last year to feel activity leaders met their needs and included them and less likely than non-disabled people to say returning to activity was a positive experience (52% vs 70%).
There is a strong feeling among disabled people that the workforce at many levels doesn't understand disability and that spaces still aren't accessible.
78% of disabled people say their impairment or condition stops them being active, often related to low awareness of suitable activities and fears about safety and risk.
Sam Orde, Chair at Activity Alliance, commented on the latest report:
"This year's Survey highlights the true impact of the pandemic on disabled people and the changes required so nobody feels forgotten. We appreciate many providers and decision makers faced enormous challenges during the pandemic. But we are almost a year from restrictions being lifted, and still hearing too many negative experiences from disabled people.
"We must double our efforts and prioritise disabled people in the recovery. Whether this is through opportunities, strategy, or investment, we need leaders to play their part and drive change through their work.
"This Survey provides the evidence that we need a mixture of solutions to get us moving in the right direction. One in five of us identify as a disabled person in this country so one size will not fit all. Our charity can help organisations to improve and embed the necessary inclusive practices.
"Many of the findings show negative changes and stark differences between disabled and non-disabled people. We have listened to disabled people and urge decision makers to do the same. Some barriers that have existed for a long time have been exasperated during this crisis. We cannot allow our nation to ignore and exclude a large proportion of society."
Tim Hollingsworth, Sport England Chief Executive and Government Disability Access Advisor for Sport & Physical Activity, said:
"This report is an important and salutary reminder of the work still to do when it comes to making sport and physical activity genuinely welcoming and inclusive for all disabled people. I would urge all organisations in the sector to reflect on the report and its recommendations as part of a collective effort to break down the barriers to inclusion for disabled people."
The recommendations outline the changes leaders, commissioners and organisations must make urgently to achieve greater fairness in sport and activity. They are split into four key themes:
'Involve me as we recover from the pandemic'
'Support me to feel like being active is for someone like me'
'Your workforce can make it a better experience for me'
'Involve the health professionals I trust the most'
The full report is available to view at www.activityalliance.org.uk/annual-survey (opens a new window)
Use #ActivityAllianceSurvey to share your thoughts about this report on social media. Find us on Twitter @AllForActivity.