Blog: There is no blanket prescription to support all disabled people
Our latest Annual Disability and Activity Survey revealed many disabled people feel forgotten as we recover from the COVID-19 pandemic. We hear from one of our research participants, Sue, about her experiences and thoughts on what needs to change.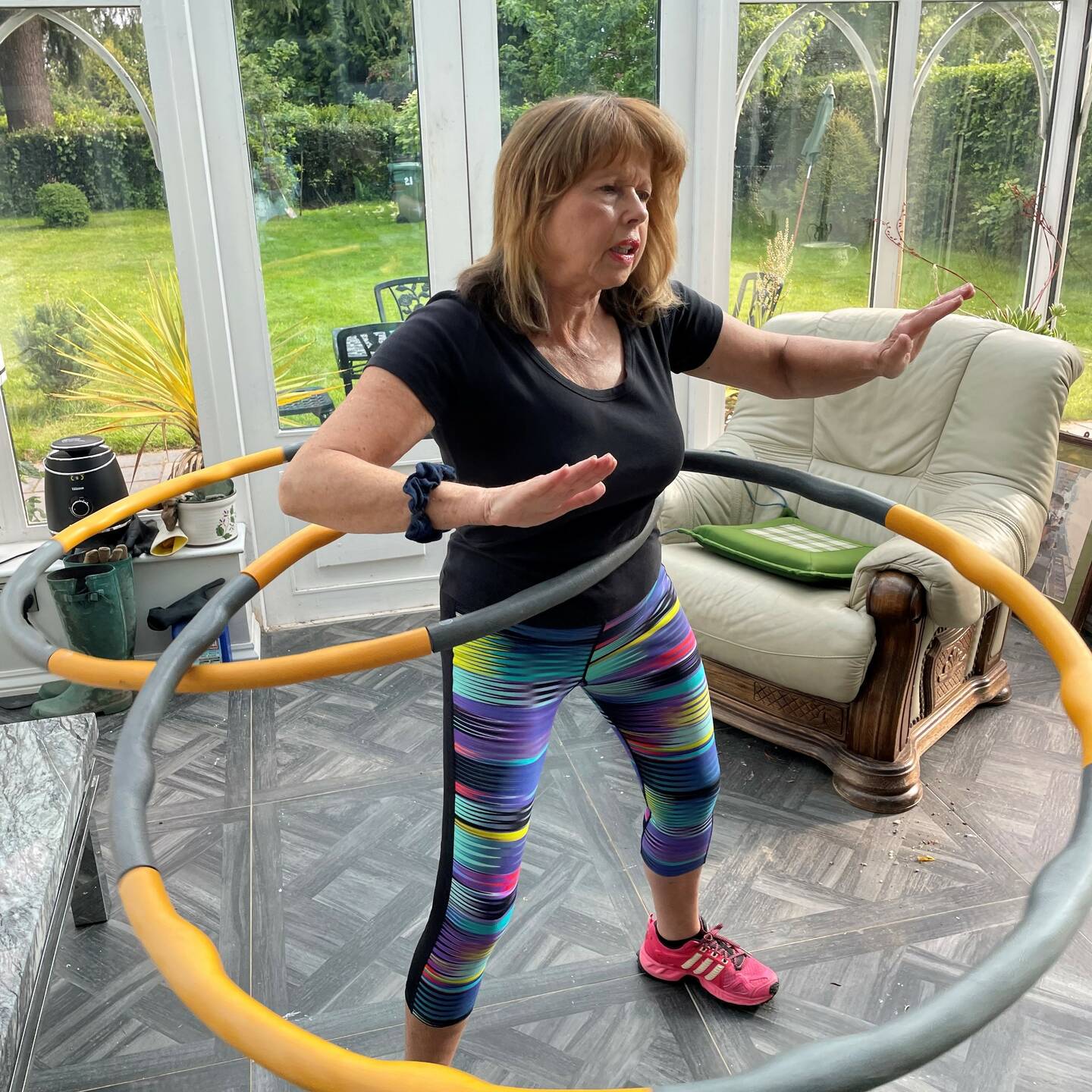 Now in its third year, our Annual Disability and Activity Survey highlights the worrying effects on the nation's disabled population and the need for urgent attention to tackle growing inequalities. While last year's survey highlighted the impact of the pandemic on disabled people, this year's exposes the challenges and opportunities that lie ahead as we recover.
More than 1,800 disabled and non-disabled respondents aged 16+ took part in our survey from October to December 2021. Of those respondents, 20 disabled survey participants also took part in a series of online focus groups. Sue is one of those respondents. Here is her story.
Sue's story
For me, fairness in sport and activity is that wherever reasonably practicable, activities should be tailored to the individual needs of disabled people. This requires discussion and negotiation.
I am 66 years old and I live in Kenilworth. I have a degenerative inherited vision impairment called Retinitis Pigmentosa.
I am registered as blind but still retain some limited functional vision. However, this vision is entirely dependent upon favourable lighting conditions. I am unable to see anything in either dim light or bright sunlight. This restricts my ability to go out alone. On a day with overcast skies, I might be able to walk to a nearby venue but on a bright sunny day, particularly during the winter, I sometimes leave the house and need to return because I find bright sunlight painful and disorientating that I have no idea in which direction I am travelling. I also struggle in busy, crowded environments.
My husband is very supportive and is always happy to transport me to any of my activities. I try to ensure that my needs do not consume too much of his life. I live in a small town, which on the one hand feels safe and secure, but it has very limited public transport routes. All these factors limit my ability to access new activities or activities which are fast-moving and unpredictable.
I am a member of a ladies-only gym, where I work out three times a week. It is a safe, inclusive and supportive environment for me. Additionally, I attend a small yoga class which once a week during school term times. The teacher is very supportive and ensures that I am positioned close to her where I can follow the movements. I also attend a swimming class in a nearby town once a week. I find public swimming sessions dangerous and difficult as there is no way to alert other swimmers to my disability once I am in the water. Collisions would be inevitable. Swimming has become very problematic recently. My local swimming pool is closed for refurbishment which looks as though it may take a couple of years to complete. Swimming only once a week has had a negative impact on my swimming performance.
Fortunately, I have returned to all the activities I previously attended pre-pandemic. Prior to the pandemic I did not go out walking for pleasure as I was always very anxious about colliding with other people or vice versa.
However, during lockdown I began to go out walking. I was very apprehensive, but the roads were quiet and there were very few people about. I discovered that once people saw my white cane, they were happy to give me space. As the social distancing regulations relaxed, I began to meet to walk with friends. I now walk two to three miles several times a week in addition to my other activities. During the pandemic, I continued to practise yoga at home and my gym offered daily Zoom classes which were also recorded. I found all of these opportunities invaluable in maintaining my physical and mental wellbeing and I enjoy the camaraderie with other people. Exercise has also improved my balance and strength.
I feel energised after exercise and I think it helps to reduce stress and anxiety levels. I enjoy a challenge and feel a sense of achievement when I push myself beyond what I thought was physically possible for me. Recently my swimming teacher encouraged me to swim 400m using only my legs. We gradually built up to this over a couple of weeks. Prior to this, I would only ever swim 100m with legs only.
There are many barriers for disabled people trying to access fitness and sporting events. I need small, sheltered environments. I do not feel safe swimming in a lane with more than two other people, only if they are aware of my visual impairment and take care to avoid collisions. This is not possible in a general public swim.
There is not a blanket prescription that will support all disabled people and people with long-term health conditions to engage in physical activity. Individual needs can be very specific and complex. There may be some activities and environments that are unsuitable for some disabled people. However, it should be necessary for providers to carry out an appropriate risk assessment if a disabled person wants to participate, in order to safely accommodate their individual needs and requirements.
Hear more of Sue's experiences on our Annual Disability and Activity Survey YouTube playlist.
Visit our Annual Survey page to read the full report and recommendations in detail.
Follow the conversation on Twitter using the hashtag #ActivityAllianceSurvey.