Latest news from the National Disability Sports Organisations
The National Disability Sports Organisations (NDSOs) are a good starting point for many deaf and disabled people who want to be more active. They provide advice, support, and opportunities for people of all ages with specific impairments to take part in sport and activity.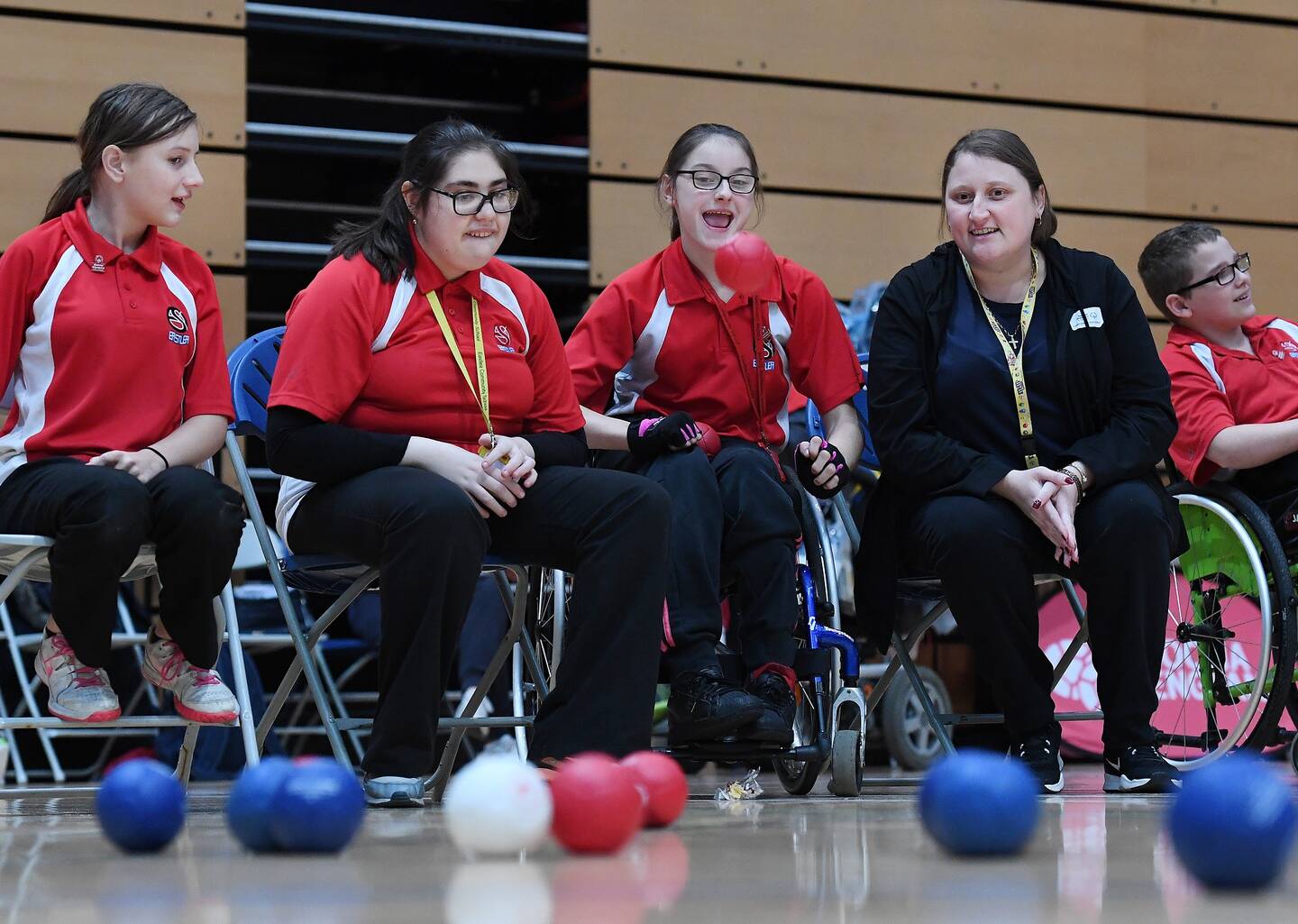 Latest NDSO news
LimbPower – 9 October 2023
Introducing the New Amputee BMI Calculator by LimbPower: Revolutionising Health Management for Amputees and Limb Difference Individuals
LimbPower, the National Disability Sports Organisation dedicated to enhancing the lives of individuals with limb loss or limb differences, is proud to announce the launch of its ground-breaking Amputee BMI Calculator. Designed with the specific needs of amputees and people with limb differences in mind, this innovative tool is set to transform the way these individuals measure and manage their health.
Special Olympics GB – 12 October 2023
Active Norfolk develops innovative regional partnership with Special Olympics Great Britain
Special Olympics Great Britain and its Special Olympics Norfolk club are partnering with Active Norfolk in a move that's designed to drive sporting participation and increase the number of opportunities in the county for people with intellectual disabilities.
WheelPower – October 2023
Work out anywhere, anytime on any device
Keep Dancing with WheelPower this Winter as the charity releases four brand new dance videos to compliment its weekly online dance class. If you are a fan of strictly and love to dance in your living room then check out the videos and classes available.
Dwarf Sports Association UK – October 2023
'30 in 30' Fundraising Campaign
The Dwarf Sports Association UK is marking a major milestone – its 30th Anniversary!
Over the past three decades, it's been dedicated to promoting inclusivity and providing opportunities for individuals with dwarfism to participate in sports and lead active lives.
To celebrate this incredible journey, it launched the '30 in 30' campaign throughout the month of October.
British Blind Sport – 10 October 2023
Get ready for the BBS National Youth Swimming Gala 2023
British Blind Sport is delighted to be partnering with Swim England to host this year's National Youth Swimming Gala. The free event will take place on Sunday, November 19th, from 1-5pm at Tudor Grange Leisure Centre, Blossomfield Rd, Solihull B91 1NB. The event provides a fantastic opportunity for young people who are blind or partially sighted aged 3-17 from all over the UK to participate in fun and competitive activities.
UK Deaf Sport – October 2023
UK Deaf Sport Finance, Audit, Risk and Governance Committee Recruitment
UK Deaf Sport is the leading organisation for deaf sport in the UK. Our vision is Every Deaf Person Active and Inspired by Sport and Physical Activity. Our mission is for more deaf people to participate in sport throughout their lives and more deaf athletes to perform on the world stage.
Find out more about the NDSOs
Click here to learn more about the NDSOs, and visit their individual websites to find out how they can help you to get moving and enjoy a healthy, active lifestyle.
All NDSOs are Activity Alliance members. We are proud to work collaboratively with them to achieve fairness for disabled people in sport and activity.