Adapting activities
There are many ways to adapt activities so more people can move more in their home or garden. The STEP tool is one of the most effective ways to use household items to be active. STEP stands for Space, Task, Equipment and People.
(STEP © 2002, Youth Sport Trust. All rights reserved.)
There are many ways to enjoy an active lifestyle. This includes adapting activities so everyone in the household, disabled and non-disabled, can take part together. With a few simple tweaks, activities can quickly become a part of everyone's daily routine.
Click here to view information on adapting activities in alternative communication formats - including British Sign Language translation, audio and easy read format.
Using the STEP tool

STEP stands for Space, Task, Equipment, People. It's a simple way for making changes to activities. It's commonly used in the PE and school sport setting so that everyone can join in and take part together. But the principles work in all settings, especially in the home.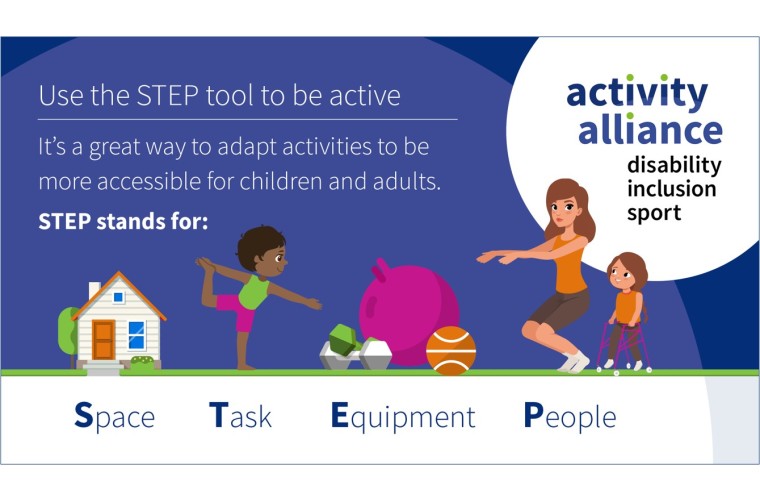 You can change one or more elements of the activity – that's the Space, Task, Equipment or People, to make it more accessible and inclusive for everyone.
Disabled people, families and friends

One in five of us has an impairment or long-term health condition. Many households are already accustomed to adapting their environment for everyday living. As well as the many online activities on offer, there are ways to be active by using household items, on different surfaces.
We have compiled a list of exercise advice, workouts, videos and activity guides to support disabled people to move more while at home. Visit our active at home page.
Organisations and activity providers

Activity Alliance runs programmes that educate and encourage communities to deliver inclusive activities so everyone can join in. They support disabled and non-disabled people to be active together at a grassroots level. This includes Get Out Get Active and training opportunities like our Inclusive Activity Programme.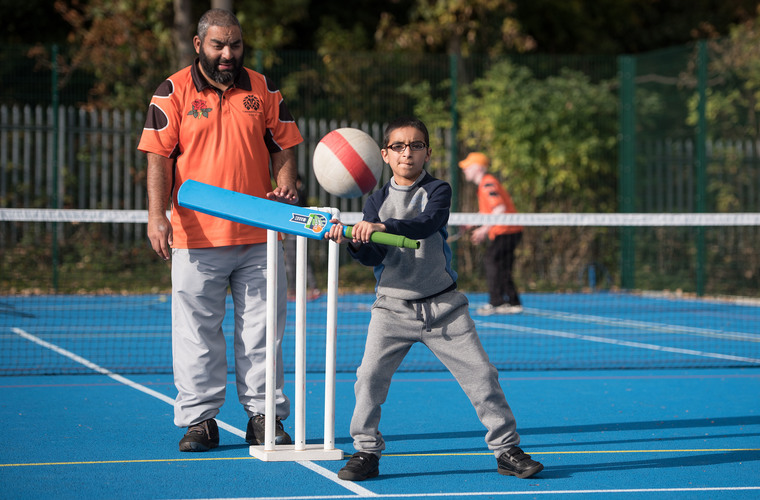 STEP features in many of our resources, including our inclusive PE activity cards. Designed for teachers but ideal at home too, they're jam-packed with fun games and activities that all children can enjoy.
Find out more about 'Deliver inclusive PE activities with STEP'