Enabling healthcare professionals
Healthcare professionals can have significant influence in supporting more disabled people and people with long-term health conditions to be active for life. We are committed to working with a broad range of healthcare professionals and their national bodies. Here you will find lots of useful information for healthcare professionals looking to offer more inclusive activity.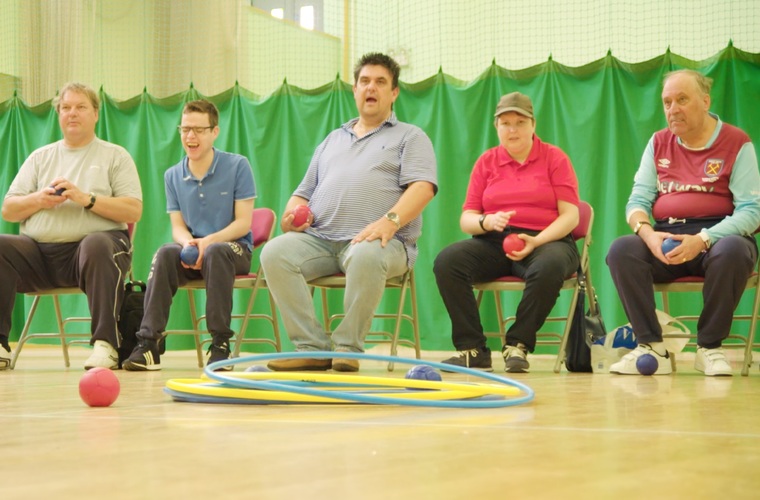 Everyone deserves the right to be active. There are 11.5 million disabled people in England but the least active group in our society. Disabled people are twice as likely to be inactive than non-disabled people, yet seven in ten state they want to be more active.
Healthcare professionals are an important point of contact and referral for disabled people looking to be active. Evidence shows that one in four patients would be more active if advised by a healthcare professional.
We are proud to be working with Sport England and other partners in health. Created in partnership, our short feature film for healthcare professionals reinforces the need for more collaboration for greater health outcomes. It introduces the urgent case for change so more disabled people can reap the physical and mental health benefits.
Watch the healthcare professional film
Working in partnership
National collaboration: For our short feature film supporting healthcare professionals, we worked with Public Health England, Sport England and two local organisations, Essex-based Sport for Confidence and Yorkshire Sport Foundation's Creating Connections programme.
Collaborative approach with The Richmond Group of charities: We collaborate with The Richmond Group of Charities, who represent 15 million people living with long-term health conditions, through their Movement for All programme. We are working together to combine our knowledge and share good practice to help increase physical activity levels as part of their £1.3 million Sport England National Lottery funding award.
Strategic partner of Mind and its Get Set to Go programme: Mind's Get Set to Go programme helps people find the physical activity that's right for them. We support them having an inclusive approach, and they support us to think about mental health.
Internal collaboration: We have set up an internal health-working group to explore how we can work with and support our health partners. Through this, we identify ways in which we can influence the sector and provide the right support in areas of engagement, resources and programmes.
Engaging with health professionals: We have been featuring a series of health Q and A features from key leaders in health, and their calls for action for disabled people. Public Health England, Royal College of Occupational Therapists and The Richmond Group, amongst others, provide lots of useful information for healthcare professionals looking to offer more inclusive activity.
Resources and guidance
Useful links
Moving Healthcare Professionals programme led by Sport England and Public Health England
Public Health England Physical Activity for Disabled Adults infographic
Royal College of Occupational Therapists
Chartered Society of Physiotherapy
If you are a healthcare professional looking for more information and guidance, talk to one of our team. Call 01509 227750 or email info@activityalliance.org.uk.