Youth Sport Trust boosts commitment to inclusion with Lead programme
Children's charity, the Youth Sport Trust undertakes Activity Alliance's Lead programme to improve their approach to disability equality and provide environments that are more inclusive for all young people.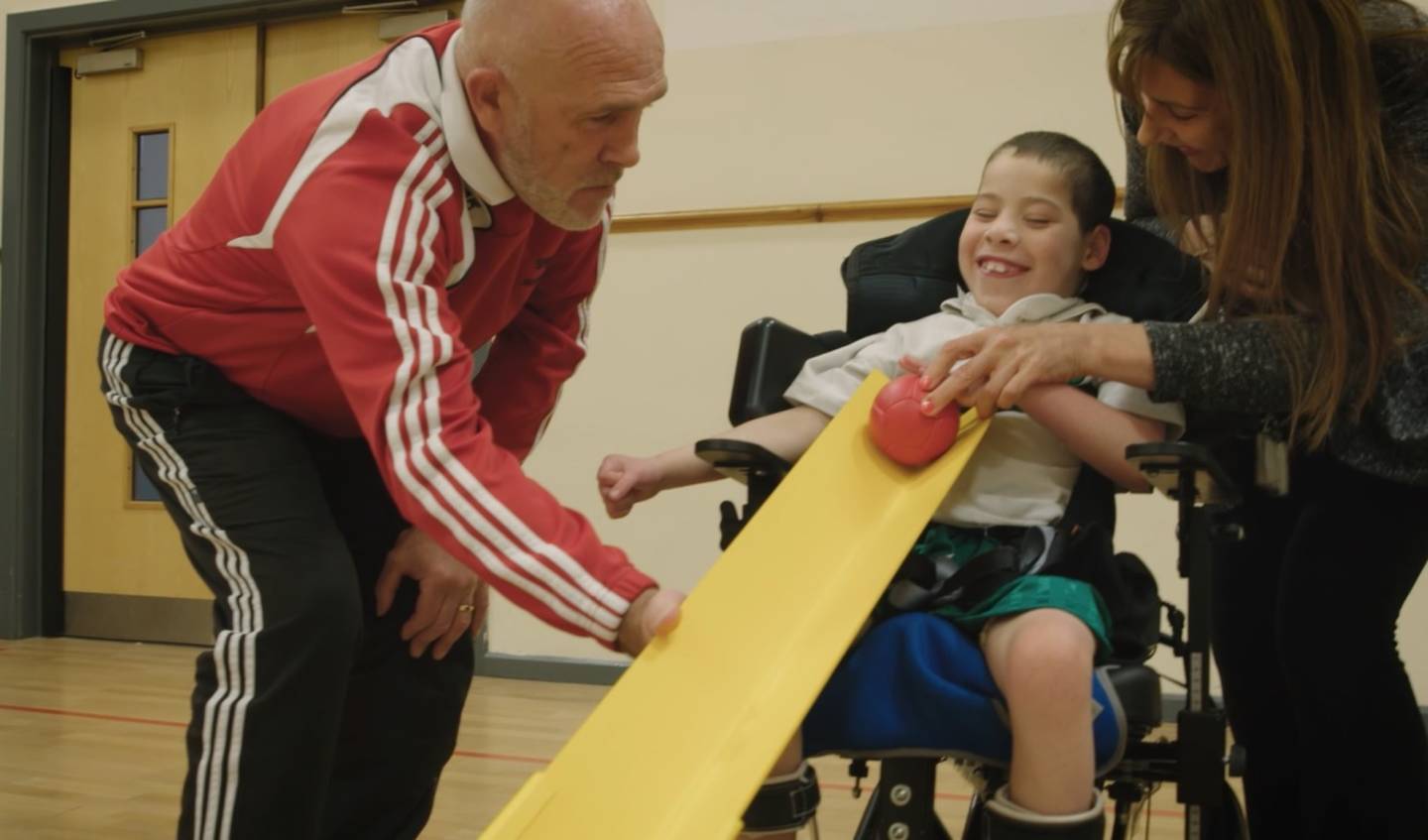 The Youth Sport Trust was established in 1995. 25 years on and the charity continues to strive for a future where every child enjoys the life-changing benefits that come from play and sport. Central to this is breaking down the barriers of inequality and discrimination.
Lead is Activity Alliance's organisational improvement programme for the sport and leisure sector. It supports organisations to self-assess their offer for disabled people under a range of key themes. These include strategy, leadership, community engagement and people management.
As part of their ongoing partnership with Activity Alliance, the Youth Sport Trust has undertaken Lead to review their current work and create an inclusion improvement plan. Youth Sport Trust staff from all function areas and management levels attended a one-day workshop to kick-start the programme. Facilitated by our expert engagement advisors, staff explored innovative ideas and suggestions to embed inclusion more widely across the organisation.
Following the workshop, the Youth Sport Trust Equality Diversity and Inclusion Management Group identified the following priority areas for action:
Access to practical inclusion training and resources for all staff
Utilise insight on disabled people's activity to inform future programme development
Ensure workforce development and recruitment processes are accessible to all
Embed inclusion considerations into annual and operational planning
Upskill staff on inclusive and accessible communication principles
Speaking about undergoing the Lead process, Julie Robbins, Head of Inclusion and Diversity on the Youth Sport Trust Equality and Diversity Management Group said:
"The Youth Sport Trust found the recent Lead self-assessment programme with Activity Alliance extremely valuable. Engaging staff from across the organisation to review our practices has helped us to embed inclusion into our day-to-day work at every level. It has also highlighted where we need to focus our efforts in the future to improve equality for disabled people both internally and more widely across the sector.
"The process also helped us to celebrate the inclusive programmes and better practice the Youth Sport Trust currently delivers for disabled children and young people. We would like to thank Activity Alliance for supporting us on this improvement journey and we look forward to working with them to regularly review our progress."
As part of the Lead programme, Activity Alliance can provide you with access to a range of resources for improvement, leadership and organisational development. These include access to inclusive activity training for both schools and community-based workforces; latest insight on disabled children and adult's activity habits; and resources on better engagement and inclusive marketing and communications.
Our team of engagement advisors are on hand to support and guide you on how to become a truly excellent organisation for disabled people.
To find out more about our Lead programme and engagement work, please visit our Engagement and Partnerships page.
You can also email the Engagement team for more information at info@activityalliance.org.uk or call 01509 227750.